Experienced Weed Control & Fertilization Company For Trussville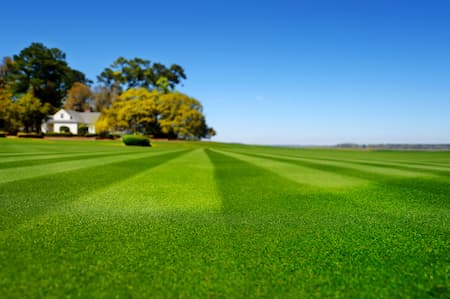 The first thing people see when they drive by your home in Trussville is your lawn. If you want it to look healthy and vibrant, it's smart to call on Alabama Lawn Pros, LLC for weed control and fertilization services. A lot of people think they can take care of their own lawns and landscaping, but in reality, it's more difficult than you think. Buying your own fertilizers and picking weeds by hand might work, but not as well as our services do! Our seven-step applications are industry-proven and time-tested, giving your lawn what it needs to succeed! With Alabama Lawn Pros, LLC on your side, you can get that healthy, beautiful lawn in Trussville that every passerby will be amazed to see. Call our team today to learn more about what we can do for your lawn in Trussville or to schedule your first appointment for weed control and fertilization today.
Trussville's Choice For Exceptional Weed Control
Weeds are a part of life, but just because that is so, that doesn't mean you have to endure them! With Alabama Lawn Pros, LLC, you can get the weed control services you need to rid your lawn of those pesky weeds and get it looking fresh, trimmed, and healthy in no time at all. Our weed control applications stop weeds before they even have a chance to grow, ensuring your lawn is healthy year-round. But if you've already got weeds, don't worry-- we can take care of the existing ones, too! No matter what kind of weeds you have growing in your Trussville yard, Alabama Lawn Pros, LLC can take care of them quickly and easily. All you have to do is give us a call to get a free estimate!
Fertilization You Can Rely On In Trussville
Your lawn is your first chance to make a great first impression on your visitors and friends in Trussville. If it is looking dull, dry, and dead, how will people know just how much you care about your lawn? Luckily, Alabama Lawn Pros, LLC is here with our fertilization programs to give your lawn the extra care it needs to look great. Our fertilization specialists will take the time to get your yard looking its best. We believe in natural lawn care and using environmentally friendly products for the safety of your pets and children. Our exclusive industry equipment is extremely efficient and capable of applying fertilizer and treating every inch of your lawn. Our highly experienced work crews know the fastest way to get you the healthy green lawn that you want most.
GIVE YOUR TRUSSVILLE LAWN CARE EXPERTS A CALL TODAY! YOUR YARD WILL THANK YOU!