PROVIDING WEED CONTROL & FERTILIZATION THROUGHOUT TRUSSVILLE & THE SURROUNDING AREAS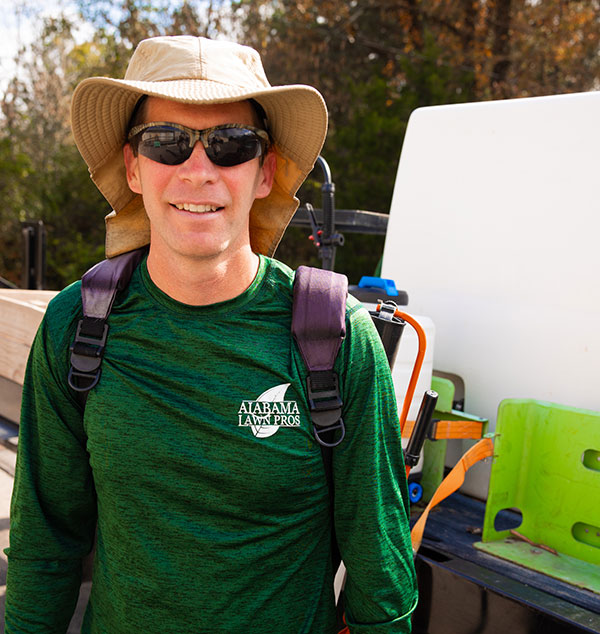 For weed control and fertilization services you can trust in Trussville, call on the experts at Alabama Lawn Pros, LLC. We know having a lush green lawn is every homeowner's dream, but it can often be hard to bring fruition on your own. Luckily, you've got our professional team on your side! With our variety of high-quality applications, as well as years of training and experience under our belts, we can help you bring your lawn dreams to life, no matter how big they might be. Call Alabama Lawn Pros, LLC when you're ready to work with a team that is committed to giving you a healthier lawn that can withstand whatever comes its way.
Learn More About Us
How Our Weed Control & Fertilization Systems Give You The Best Lawn On The Block
Here at Alabama Lawn Pros, LLC, we use professional weed control products along with premium fertilizer to achieve beautiful lawns for homeowners in Trussville. Your lawn needs regular attention and maintenance if you want it to thrive throughout the year, and we've got the best products and applications on the market to get it there.
We want you to be so pleased with our service that you will recommend us to your friends and neighbors! We desire to take care of the lawns entrusted to us for years to come. If you have any questions or concerns about your lawn, simply give us a call, and we will be out to address the issue and leave you with a more beautiful, healthier lawn.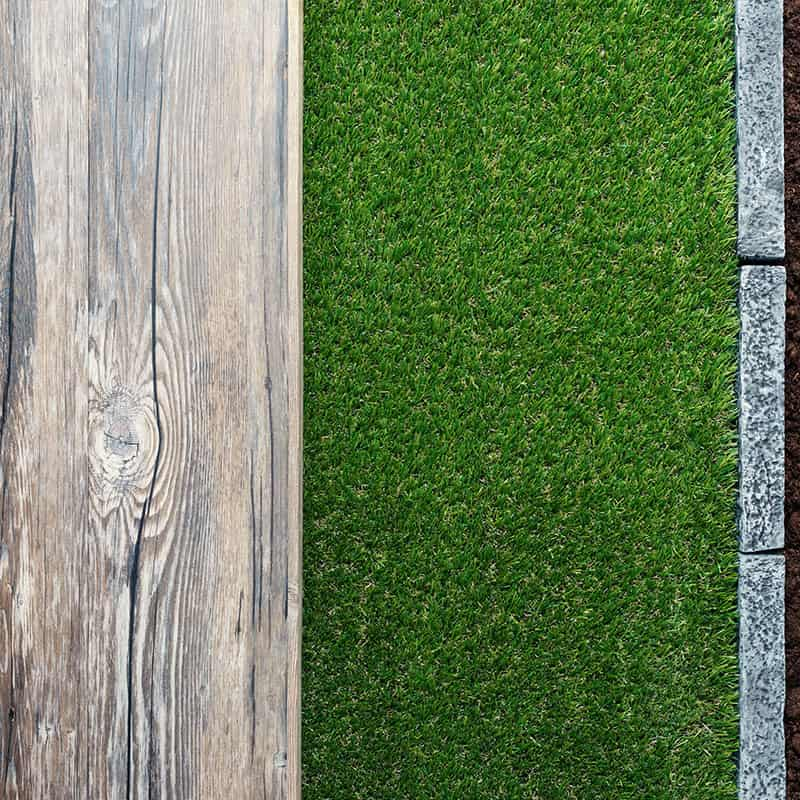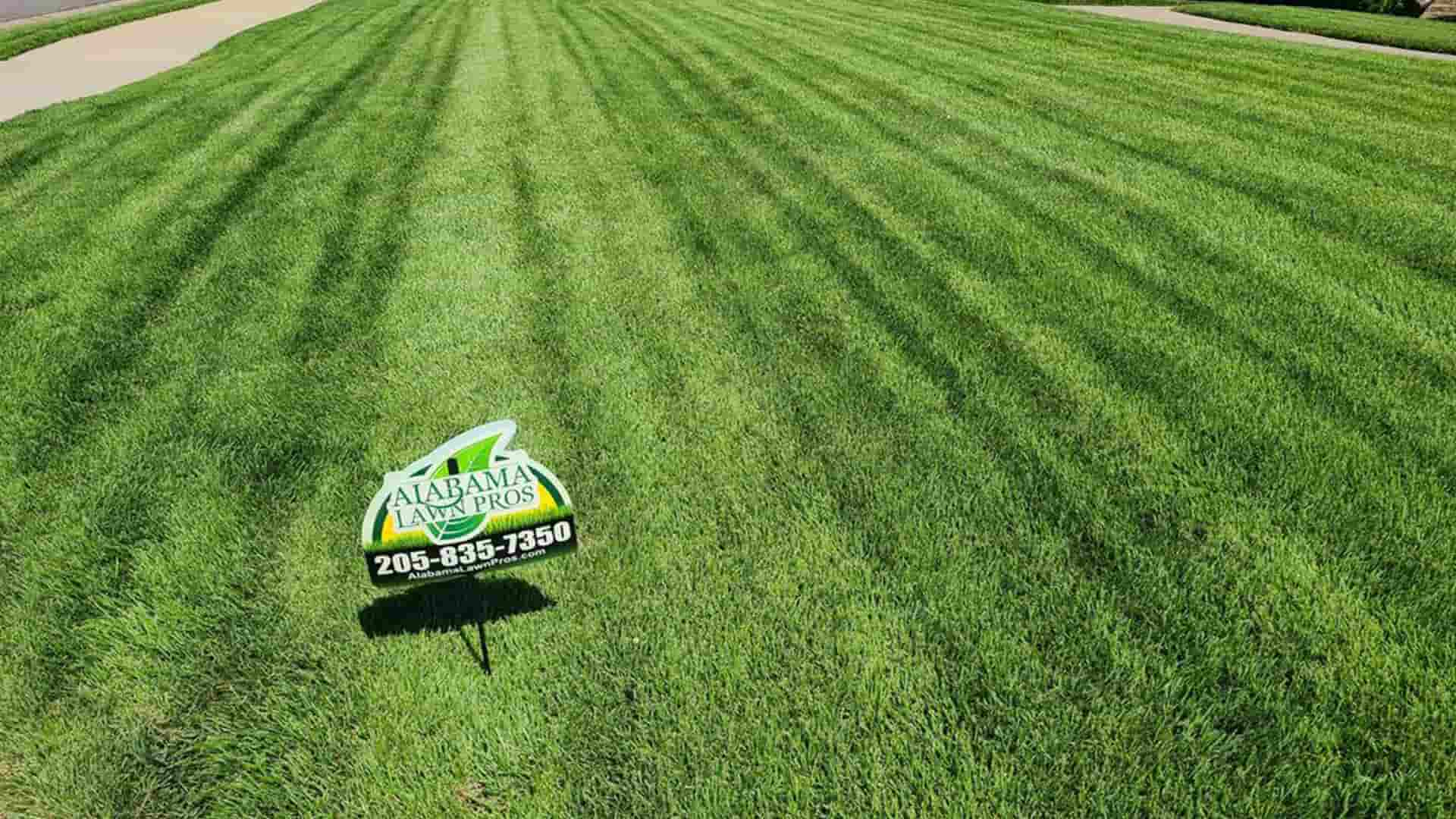 LAWN FERTILIZATION & WEED CONTROL SERVICE
In the lawn care industry, beautiful lawns are not only achieved by controlling weeds. It is the strategic combination of weed control as well as fertilization programs to get the desired results. Many homeowners wait until it is too late in the spring before applying weed control products to their lawns. Pre-emergent herbicides need to be applied, as the name suggests, before the weeds emerge. Waiting until springtime is often too late to control many summer weeds. In the same manner, fall pre-emergents should be applied before the cool season weeds germinate. Failing to put a pre-emergent down in a timely manner can result in weeds in your lawn. Alabama Lawn Pros, LLC is dedicated to providing services that lead to great-looking lawns in Trussville.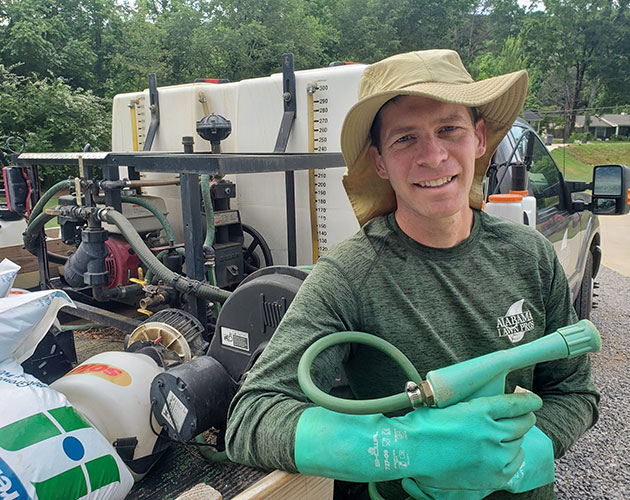 COMMUNITIES WE PROUDLY SERVICE
Alabama Lawn Pros, LLC is proud to offer our weed control and fertilization services in and around the following communities. If you don't see your area listed below, please give us a call and we'll see if we can bring our services to you! We want everyone to have access to our high-quality applications so every home in central Alabama can have a beautiful, healthy lawn!

OUR LAWN CARE APPLICATIONS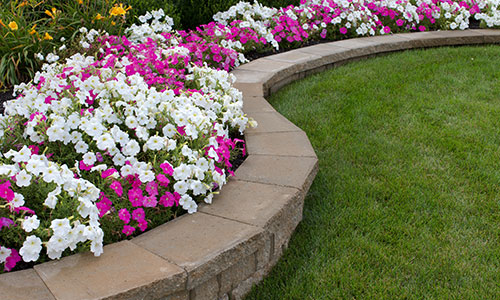 Pre Post-Emergent Application
Pre-emergent weed control applications destroy weeds before they have a chance to grow, while post-emergent applications are designed to attack and kill weeds that have already begun to grow. This application controls existing broadleaf weeds with a post-emergent herbicide and a crabgrass treatment designed to target crabgrass and other warm-season weeds during germination..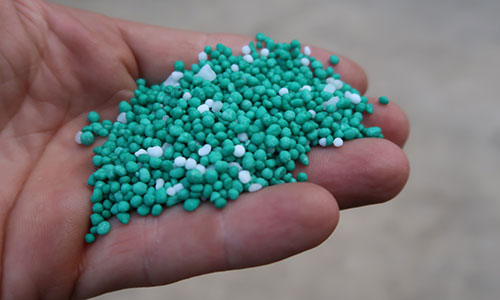 Spring Fertilizer Application
This application uses a premium, slow release fertilizer that helps the lawn turn "green up" faster in the spring. We also target existing weeds during this application. Mowing the lawn during the spring will also help your lawn turn green quicker by allowing sunlight to warm the soil.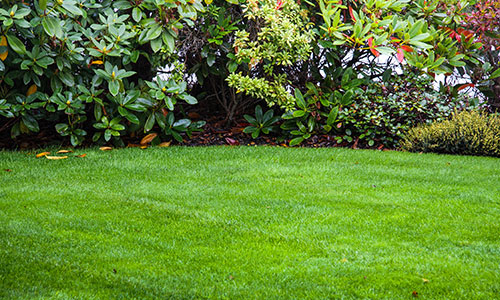 Spring Pre Emergent Application
his application uses an expensive, yet very effective pre emergent herbicide which does wonders to help with summer weeds. No product is perfect, in my opinion, this application is the best on the market to control tough warm season weeds.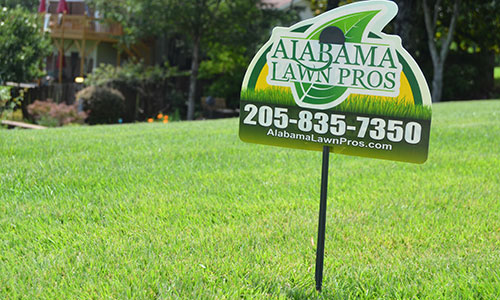 Early Summer Fertilization And Spot Treatment For Weeds
This application uses premium quality, slow-release fertilizer to feed your lawn for the remainder of the growing season. By utilizing slow-release Polyon fertilizer, nutrients will continue to feed the lawn for the length of the growing season, providing vibrant color and healthy growth when properly watered. After all, grass needs water to properly absorb the nutrients in the fertilizer. Our technicians will also spot-treat your lawn for any existing weeds to ensure it is clean and clear of them.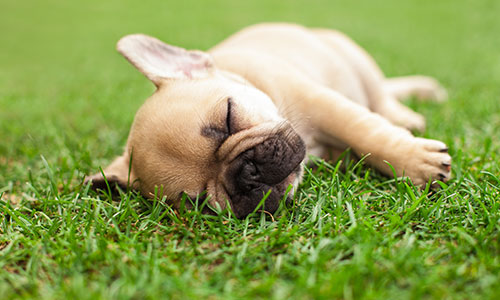 Late Summer Weed Control
This liquid application targets warm-season weeds that grow throughout the warm weather months in Trussville. These weeds include spurge, nutsedge, kyllinga, Virginia buttonweed, and more. Many people think that it's too late to take care of weeds in the last weeks of summer because winter will come around soon enough to kill them. But Alabama Lawn Pros, LLC knows that if you want to have a healthy lawn, weed control is necessary all year long! Even in the midst of winter in Alabama, weeds can grow and thrive, ruining the look of your lawn.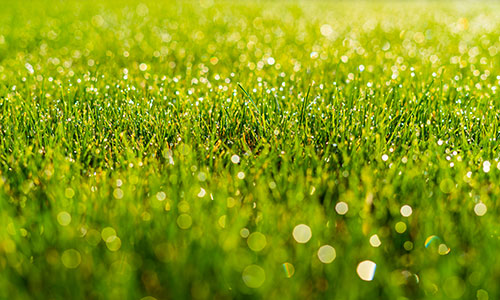 Fall Pre/Post Emergent Application
This application is a liquid treatment designed to control cool-season weeds that would appear on the lawn during the winter and early spring months. As mentioned above, weeds don't stop even when temperatures drop! It's important to have weed control during cooler months, so your lawn doesn't become unhealthy over the season. If your grass is weaker during the winter months, then it could be more affected by weeds later in the spring.
GALLERY PHOTOS
Coming Soon!
FREQUENTLY ASKED FERTILIZATION & WEED CONTROL QUESTIONS
Like most home improvement projects, it's always better to have a professional perform the work. Sure, you could read up on lawn fertilizing and weed control, spend the money on supplies, and do it yourself, but you likely wouldn't save the money you thought you would-- and you probably wouldn't love the results, either. It's best to hire an expert like Alabama Lawn Pros, LLC for this kind of work because we have the best products on the market as well as years of experience performing it. The results you get from a true pro will completely outshine any DIY work.
The multi-stage application process we use to take care of lawns in Trussville is the best way to do so because it offers full protection against weeds throughout the year. If you only treated your lawn for weeds in the spring, more would certainly grow in the summer and fall! Only performing one stage of care wouldn't get you the full results you want for your yard-- health, thickness, and vibrant color. With our multi-stage applications, you can get all of this and more for your lawn.
Our applications prevent and fight weeds of all kinds in Trussville! Weeds can be incredibly diverse and easily spread from lawn to lawn, meaning catching them at their source is key. Our weed control services will stop all types of weeds, from warm-weather to cool-weather, in our area to ensure your lawn is safe from harm.
There's not a single yard in Trussville we can't improve! No matter what condition your lawn is in, Alabama Lawn Pros, LLC is confident that our services and applications will defeat weeds, feed your lawn, and eliminate pests so you can have a yard you're truly proud of.
LATEST LAWN CARE BLOG ARTICLES
Steps Toward A Great-Looking Lawn

Having a beautiful lawn here in Trussville requires a lot of work. Unfortunately, there is not one simple magic step to achieving a great-looking lawn! But you can get the help of a weed control and fertilization expert like Alabama Lawn Pros, LLC to get there. […]

Pre-Emergent Herbicide – What is it? When To Apply it?

In weed control and fertilization, as well as in other areas of life, many times, it is easier to prevent a problem from starting rather than to resolve a problem that has already escalated. In lawn care, this is very true in weed control. For example, […]
GIVE YOUR TRUSSVILLE LAWN CARE EXPERTS A CALL TODAY! YOUR YARD WILL THANK YOU!